This hypothetical flag for the "Five Eyes" inspired me to do my own Five Eyes flag design: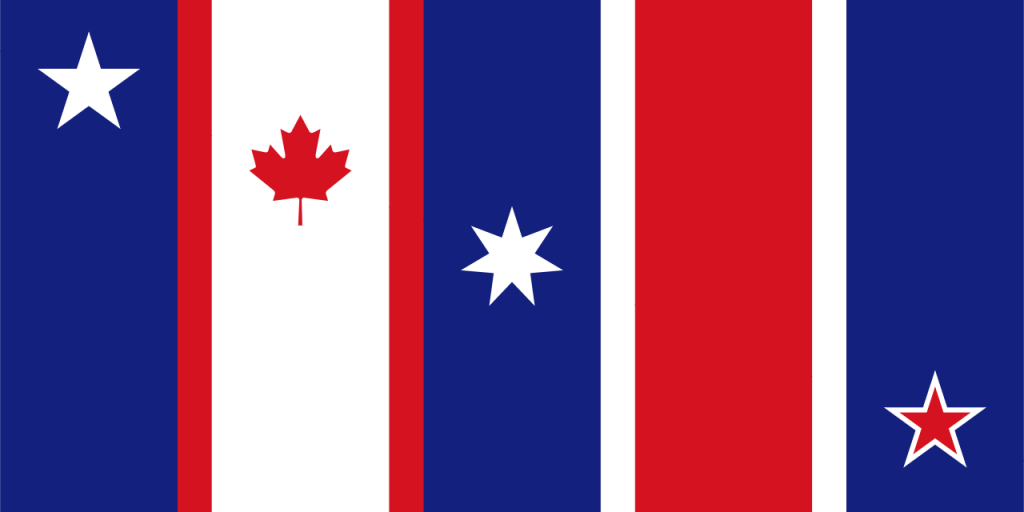 The red and blue are averaged from the reds and blues from the US, Canadian, UK, Australian, and New Zealand's colors, at least according to Wikipedia. The flag is split into five vertical stripes, first a blue stripe with the five-pointed star from the US flag near the top where the US flag has its field of stars; the second a white stripe with red borders and the Canadian maple leaf near the middle where it appears on the Canadian flag; the third a blue stripe with the seven-pointed star from the Australian flag; the fourth a red stripe with white borders evocative of the Union Jack's vertical red bar (originally derived from the flag of England); and the fifth a blue stripe with the red and white star from the New Zealand flag.
Since these five countries are also the five countries where English is the de-facto language of the majority of the population, this flag could also double as a flag of the English language, replacing that abysmal diagonally separated US/UK flag. But it's more inflammatory as the flag of a the massive, probably-illegal surveillance program.
Update: animated version.
Update 8 Nov 2014: Decided to add the crown from the Keep Calm and Carry On WWII posters.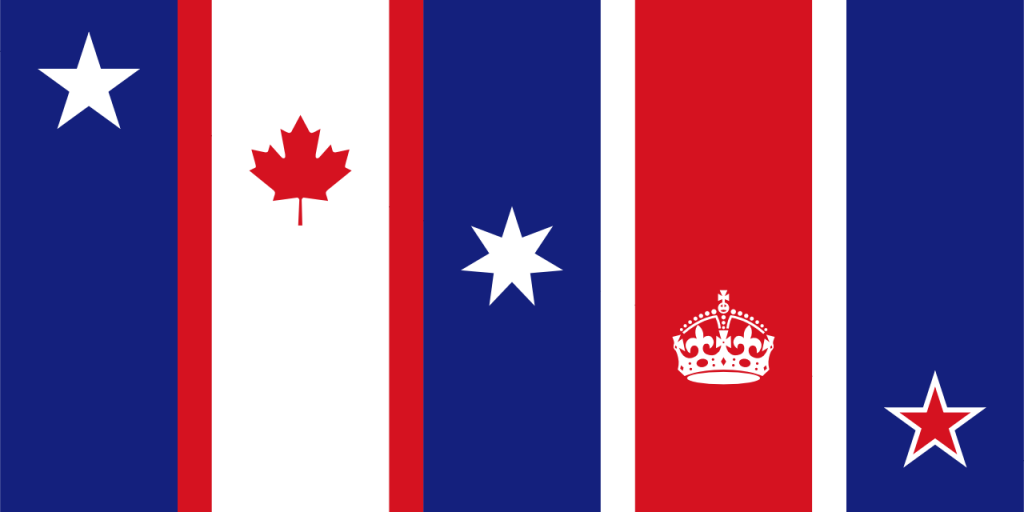 And the animated version.
Oh, and you can buy this design over on RedBubble, on posters, scarves, tote bags, stickers, and more.
Update 18 Jun 2015: Turns out the inspiration for this has been floating around reddit/imgur for at least two years.
Five Eyes by /blurb/2629 is licensed under a Creative Commons Attribution-NonCommercial-ShareAlike 4.0 International License.